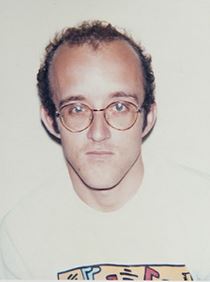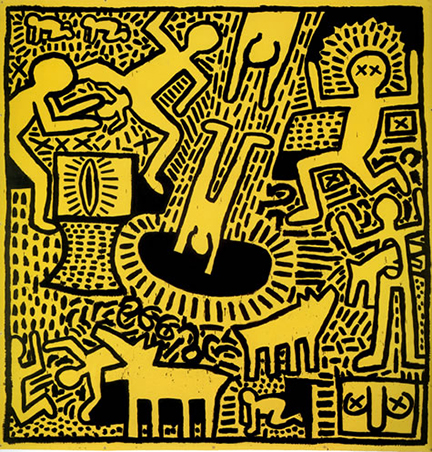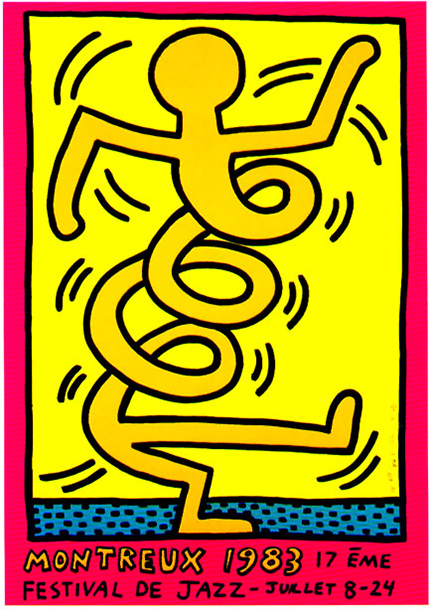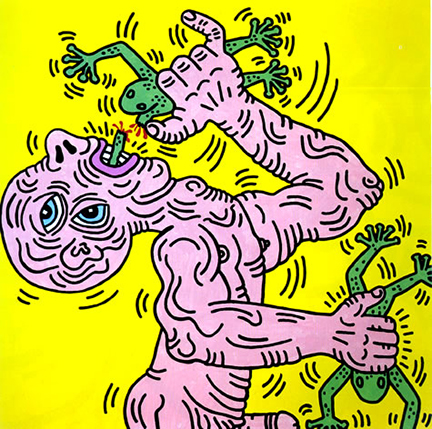 Keith Allen Haring (1958–1990) was an American artist and social activist who's street art in NYC expressed the concepts of birth, death, sexuality, and war. His visual language has become one of the most widely recognized of the 20th century.
Raised in Kutztown, Pennsylvania, Harding had an interest in art from an earlier age. He was heavily influenced by the work of Pierre Alechnisky and Christo, and moved to New York to study painting at the School of Visual Arts. His work first received public attention through his public art in the NYC subways. His work demonstrates many important political and personal influences, especially his sexuality. Many of his works deal with images of sex coupled with monstrous beings turning sexuality into something threatening, affected by the threat of AIDS in the eighties. However, his work is considered as being progressive in presenting homosexuality in art as he aimed to move the cultural views from stereotypes.
Inevitably, his work became tied to the concept of AIDs as the epidemic took many of his friends lives' and his own HIV diagnosis in 1988. His diagnosis shifted the focus of his work to male sexuality, and the oppression of the gay community as the fear of AIDs spread. Harding died in 1990 due to AIDS-related complications.
Untitled, 1981  /  Montreux, 1983  /  Untitled, 1985