WELCOME TO VILLAGE COPIER
When we opened our first copy and print center in 1972 on Manhattan's 12th Street, there was simply nothing like it. And there still isn't.
With a multitude of chain copy shops around and online, we are proud of what has always made us the very best – our commitment to new levels of artistry, intensely personalized customer service, and at "New York Speed." Named "Best of New York" by the Village Voice, Village Copier has long been synonymous with vividly creative production and diligent attention to detail – and we understand the critical importance of time. We know full well that you need it done well and you need it yesterday – and we happily deliver! With our signature perfection, with dynamic precision… and well within your deadline.
We're here for you – bringing art to print – 7 days a week.
ABOUT US
With two state-of-the-art locations including our original Union Square shop, Village Copier remains the premier –and oldest – copy and print chain in New York – serving clients with excellence across a range of industries from fashion, restaurants, ad agencies, retail, and companies of every kind, size and shape, from Fortune 500 to young start-ups… to individual projects, non-profit organizations and some of the most esteemed academic institutions in the country. We are the original artists of New York printing, and we specialize in one-on-one, tailored service customized exactly to your needs.
We are passionate about what we do and we know what we are doing – with a wide range of design expertise in everything from brochures to postcards, posters and presentations… if you can imagine it, we will bring it vibrantly to life!
Come visit us and leave the technical and production details of your vision or project to our friendly team of graphic artists and printing experts.
WHAT WE DO
Our graphic design and tech team are here to help you seven days a week with any printing project you can imagine, and in the style, shape and variety that best suit your needs. These include:

PRINTS Order single or double-sided prints in vibrant color or retro black & white.

POSTCARDS
Make a big statement in a sleek way with a postcard that gets your message across – in a wide range of stylish designs, formats and finishes.


BOOKS/BOOKLETS
 Print your books and booklets with several finishing options and our extensive menu of binding choices – from the current to the traditional. These include: Perfect binding, Saddlestitch, Tape, Wire, GBC and Velo. Our expert staff will help you choose.


BROCHURES
Your calling card for your company, organization or project large or small. Available in different finishes and binding options.


POSTERS/OVERSIZE
We help design and print posters of any size, with an array of creative mounting options and in material designed for outdoor presentation – they will stand up to New York weather!

BUSINESS CARDS
Represent your company, organization and yourself with the perfect design, paper stock, typeset, printing style and finish to create a statement that is uniquely yours.


BOOKMARKS
Bookmarks are a fun way to promote your organization or event – and can also make memorable personal gifts!


NCRs
Remember the carbon paper we used to rely on to make copies? Ideal for when you need forms instantly reproduced on a stack of paper through handwritten, typewritten or machine printed pressure. No mess and carbon free!


CD BURNING
Copying is now digital. Let us reproduce all of your data/pictures/video on your CDs so you never, ever lose it.
CONTACT US
OUR LOCATIONS: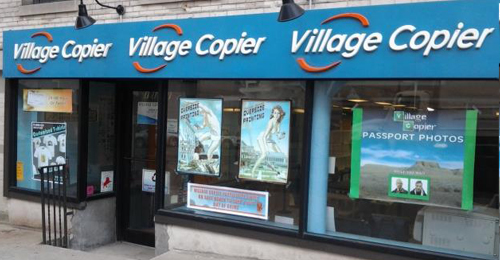 Hours:
Mon-Thurs: 8am – 8pm
Friday: 8am – 6pm
Sat: 10am – 6pm
Sun: Closed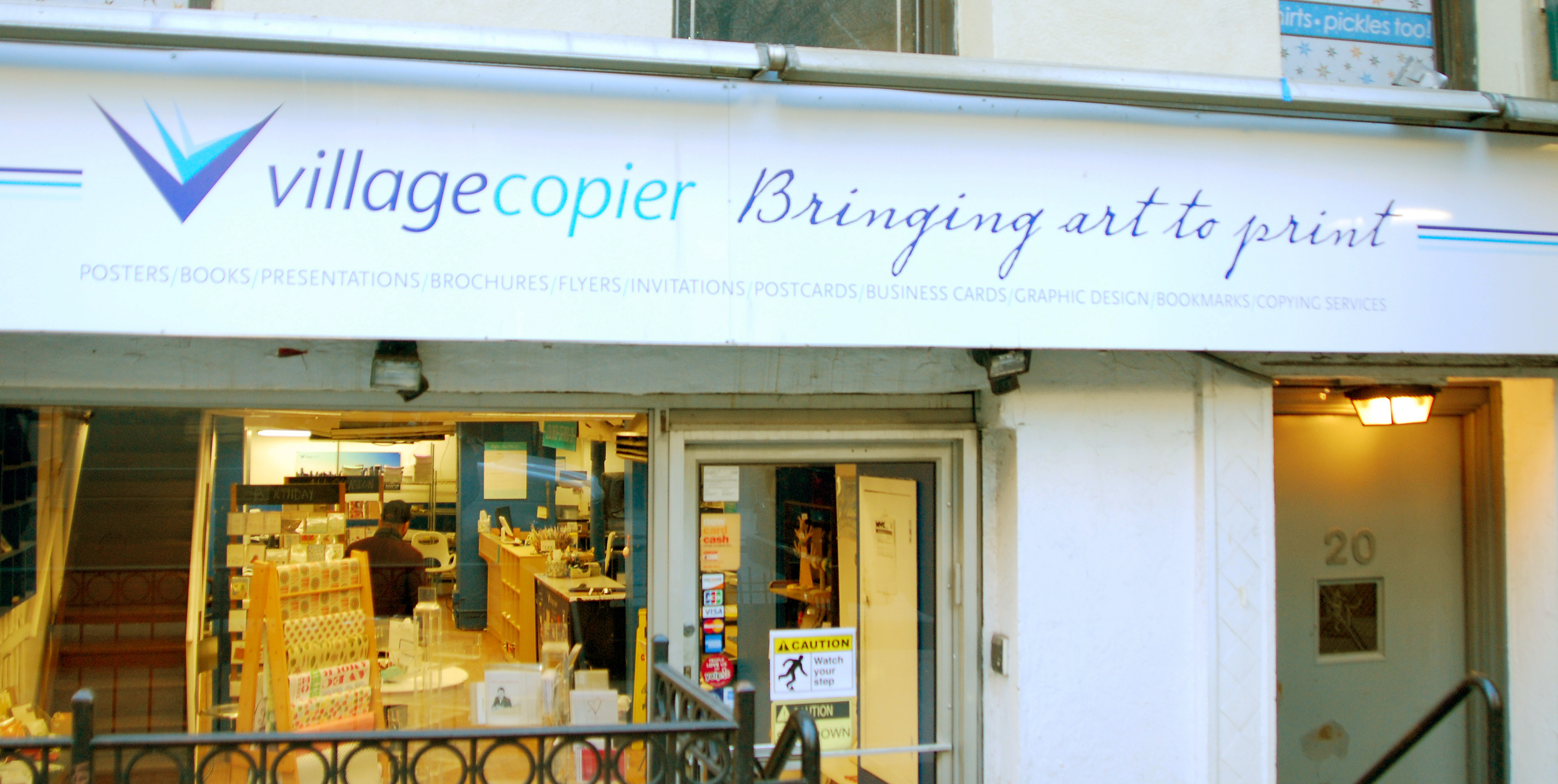 Hours:
Mon-Fri: 8am-8pm
Sat-Sun: 11am-7pm