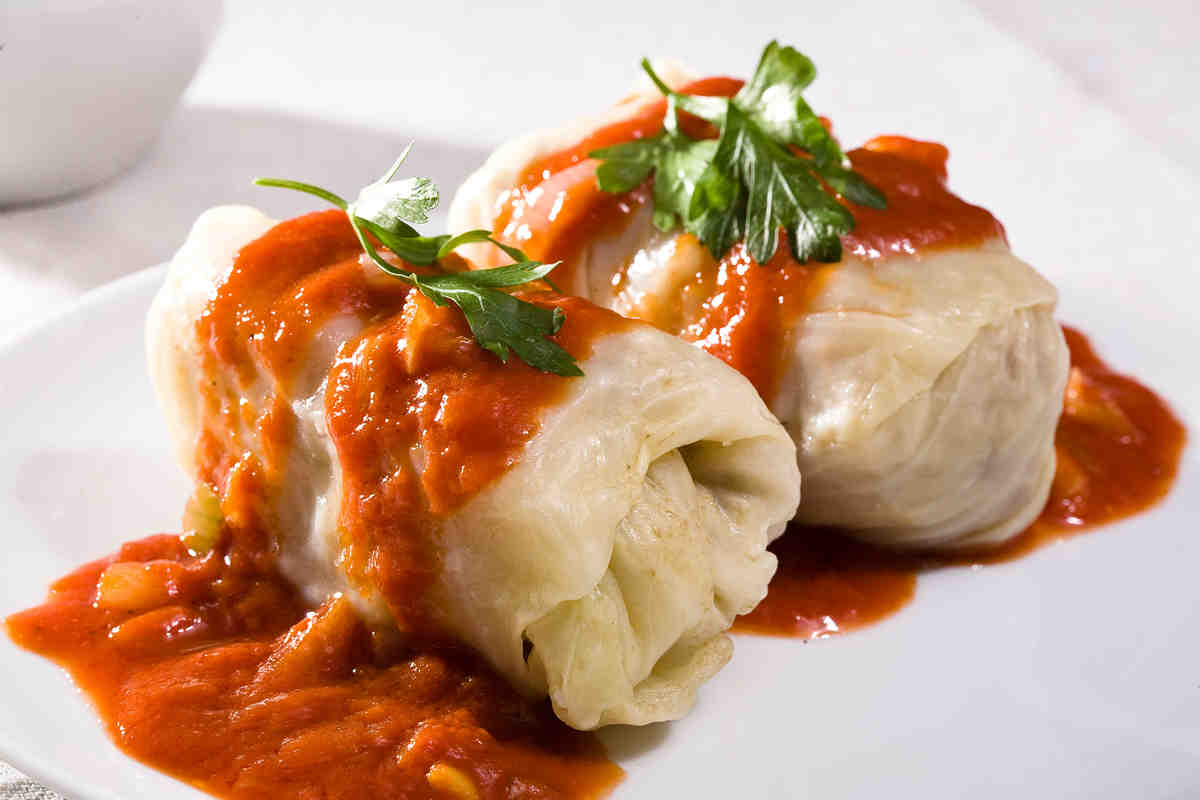 Golabki is a cabbage roll common in Polish Cuise made from boiled cabbage leaves wrapped around minced beef or pork, rice, and onions baked in creamy tomato sauce. They're often served during the Christmas seasons or on festive occasions. The myth behind the quintessential dish is that Casimir IV fed his troops Golabki before victory at a key battle during the Thirteen Years' War.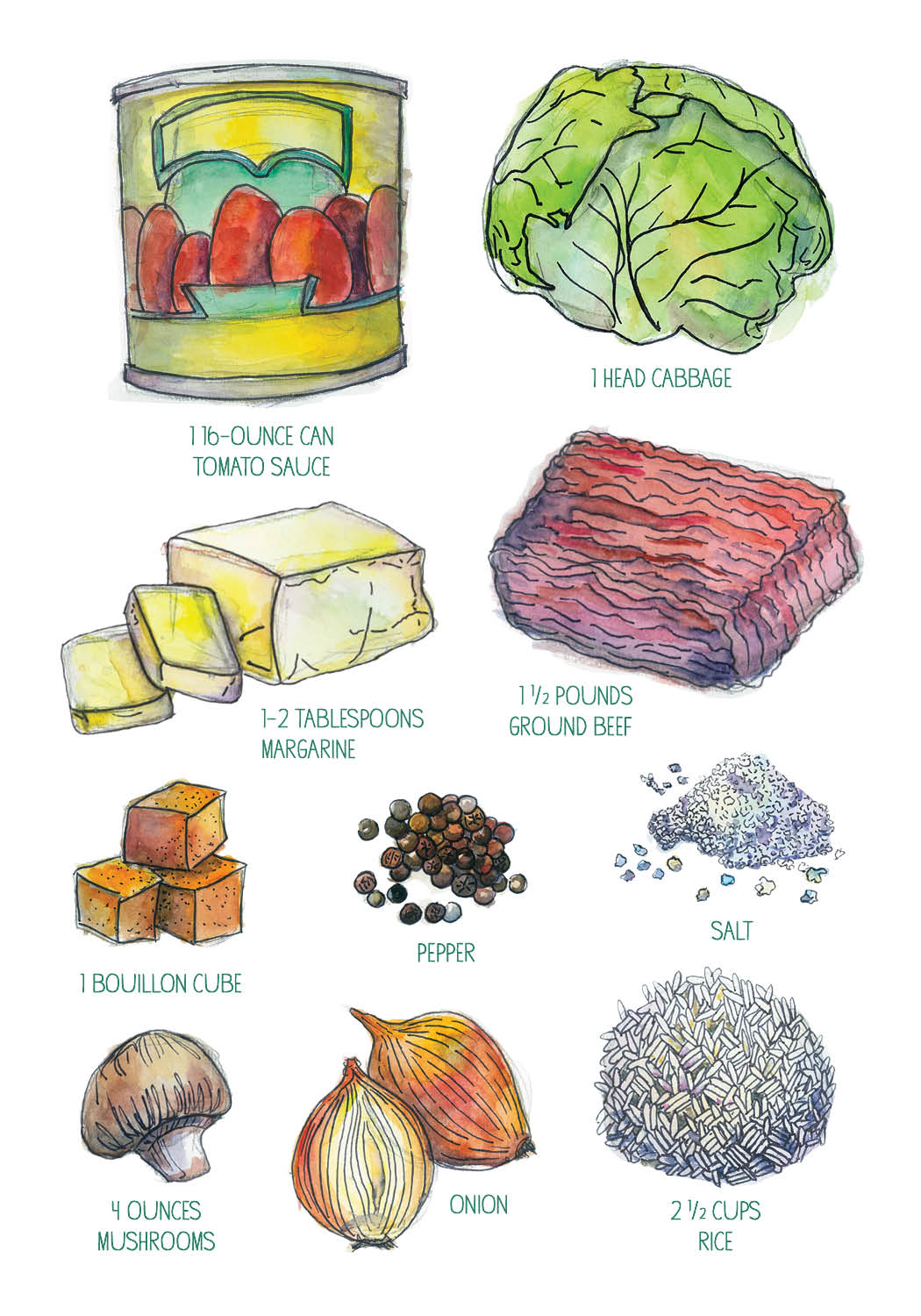 INGREDIENTS
I head cabbage (medium or large)
1.5 lb ground beef
16 oz can tomato sauce
2.5 cups rice
salt and pepper to taste
Optional:
1 Boullion
4 oz mushrooms
Onion
1-2 Tbsp. margarine
PROCESS
Stuffing (filling) preparation
Cook the rice.
In one pan heat the ground meat, add salt and pepper to taste.
In another pan fry sliced onion with margarine, add sliced mushrooms, salt
and pepper to taste, and some water if needed.
When it is all ready – mix rice, ground beef and mushrooms together.
Taste, and add spices if needed.
Cabbage wrap preparation
Remove the core from the cabbage, and place the cabbage to a big pot with
boiling water. Remove the leaves as they soften one after one. You may keep a
water heated on low heat. Prepare the cabbage leaves after the stuffing is
ready because the leaves need to be warm to wrap nicely around the stuffing
Cabbage rolls preparation
Place about 1-2 tablespoons of the meat mixture in the center of the cabbage
leaf and wrap the leaf like an envelope.
Put some empty leaves on the bottom of the big pot to prevent burning,
and place the golabki close to each other in the layers, so that they won't lose
filling during cooking.
Pour hot water mixed with tomato sauce and crushed bouillon cube (optional)
to the pot to cover. Simmer over low heat for 2 hours.