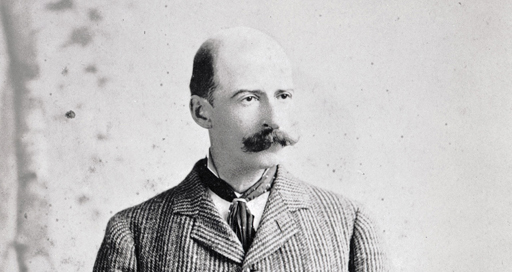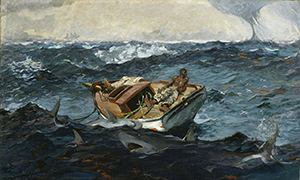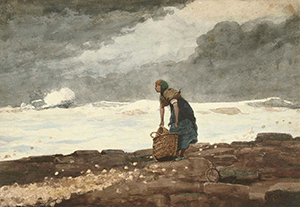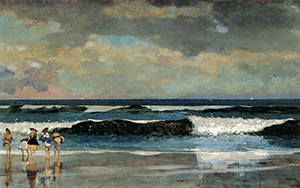 Winslow Homer (1836–1910) was an American landscape painter best know for his seascapes. He is considered one of the most prominent painters of 19th century American Art. He was largely self-taught and began his career as a commercial illustrator. From there he took up oil painting and watercolor, producing his major studio works as a chronicling of his vacations.
Born in Boston, Massachusetts, he was the second of three sons. Homer's mother was an amateur watercolor, and was his first teacher. After high school, Homer began an apprenticeship at J.H. Bufford, a Boston commercial lithographer. By 1857, he  had a successful career as an illustrator that lasted for almost twenty years. In 1959 he opened a studio in the Tenth Street Studio Building in NYC. There he took classes at the National Academy of Design and learned the basics of painting. After about a year of practice, he was producing prolific oil paintings and his family began to raise funds to send him to continue his studies in Europe. However, with the outbreak of the Civil War Harper's  sent Homer to the front lines to sketch the war. The drawings didn't get much attention, but mark his transition from commercial to fine artist.
After the war, Homer turned to children and women as his main subjects, longing for the nostalgia of simpler times. In this period of his career, Homer focused on landscape painting from the various countries he visited. Although he never taught, Winslow Homer had a strong influence on American painters for generations to come.
The Gulf Stream, 1899  /  Girl with Red Stockings, 1882  /  On the Beach, 1869