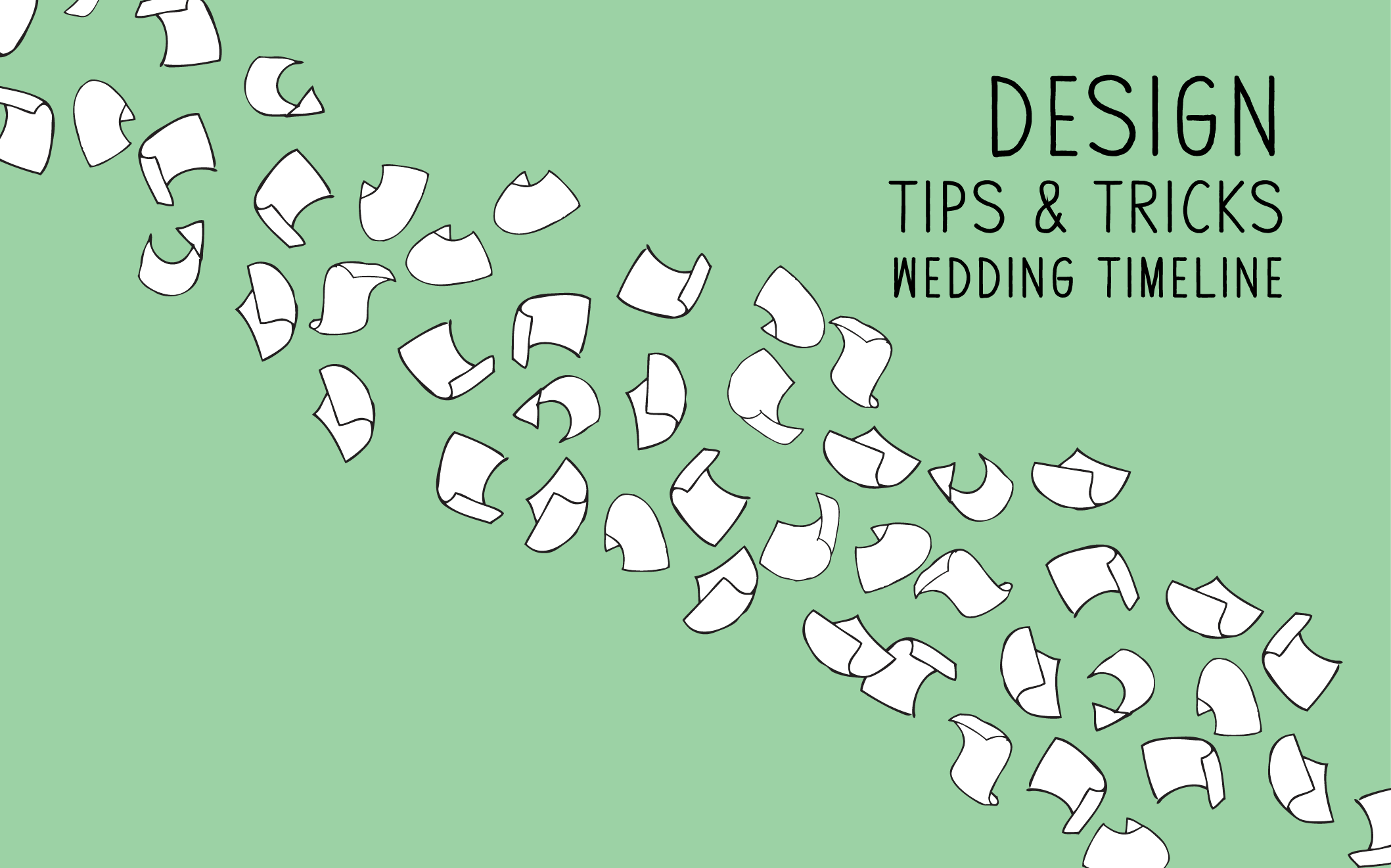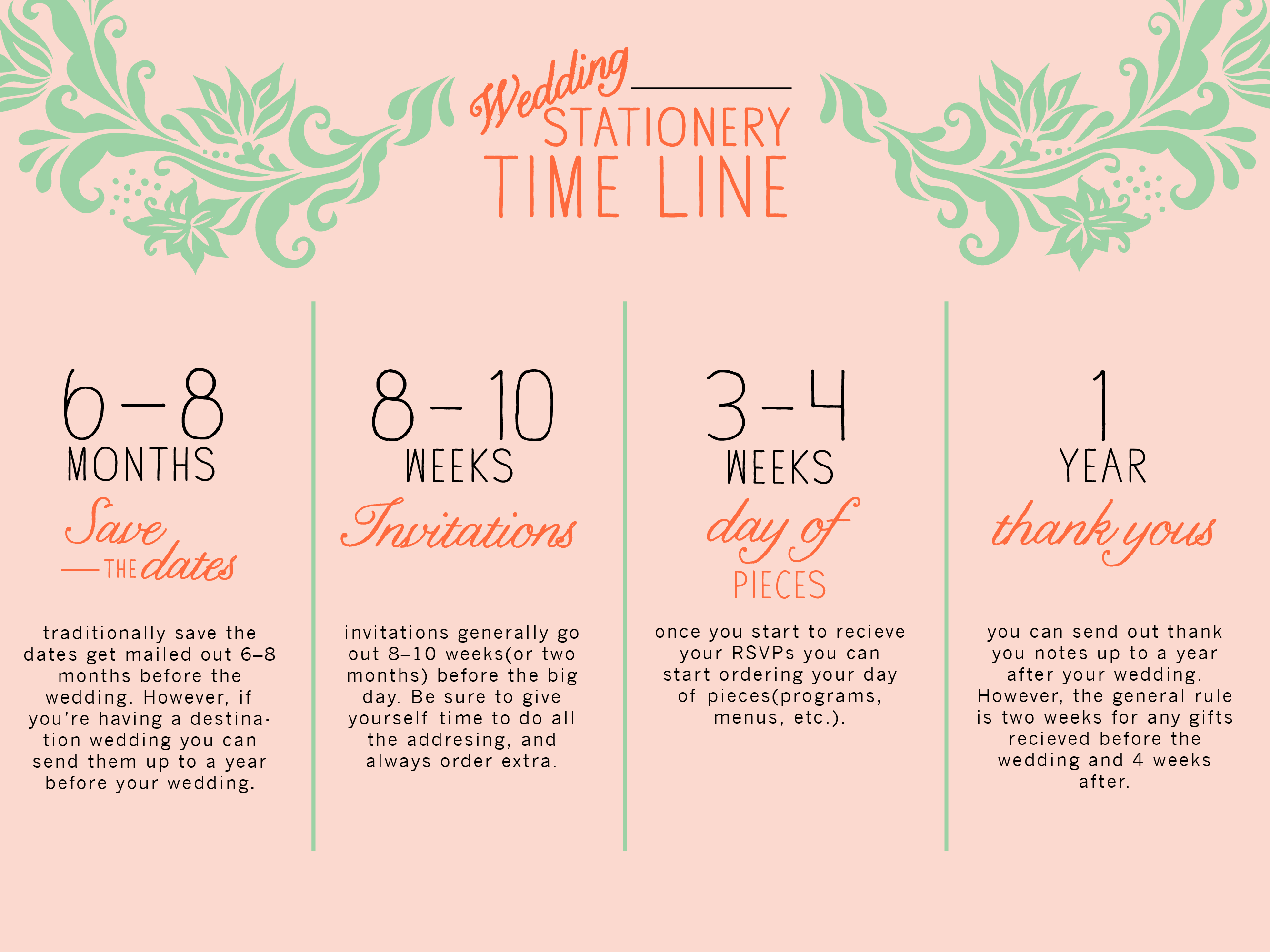 6–8 Months: Save the dates are usually sent out in this time period. If you're having a destination wedding, however, you can send them up to a year before your wedding.
8–10 Weeks: Invitations go out. If you didn't send out Save The Dates or are having a destination wedding, you'll want to be on the 10 weeks side of the timeline. Be sure to account for addressing time!
3–4 Weeks: You should have all your responses in by this point, and have time to order all of your Day Of Pieces(programs, menus, etc.)
1 year: You have up to a year to send out thank you cards after a wedding.