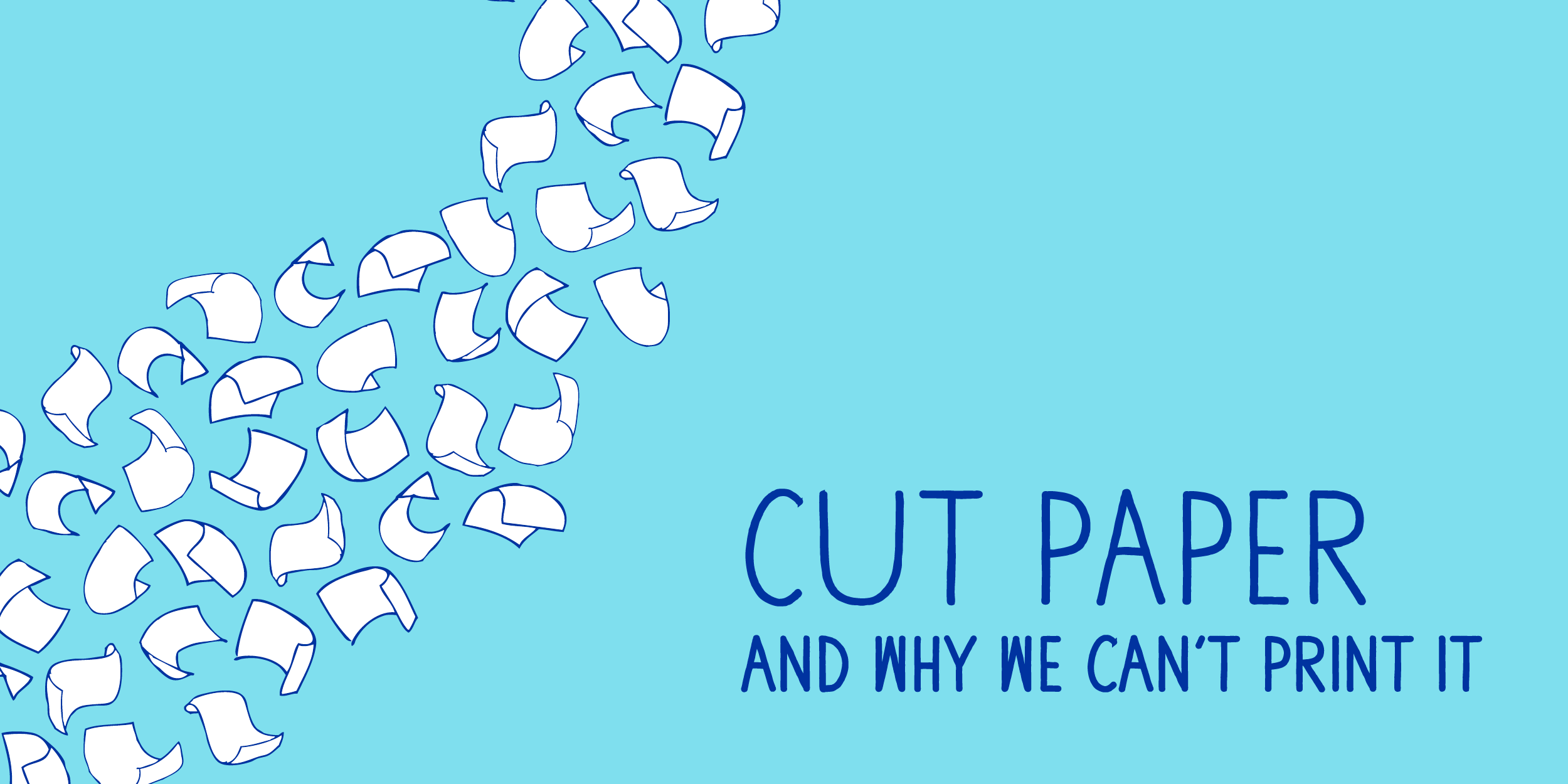 We here at Village Copier want to help you bring your creative vision to life. Our slogan isn't "bringing art to print" for nothing after all. However, we're limited by the capacity of our machines, and a lot of our machines fall short when it comes to printing on customer provided stock. That doesn't mean you can't provide your favorite paper to print on, but it does mean we need it in a specific format to make everything run smoothly for us and you. The most important thing to remember if you want to print on special paper is to give us sheets in 11×17 or 8.5×11.
WHY DO WE NEED SHEETS OF PAPER NOT CUT TO THE FINAL SIZE?
We get it. It's so easy when you can buy 4×6 cards pre cut and maybe even folded, but it's actually much harder for bigger machines to print than your home printer. Professional printers look something like this: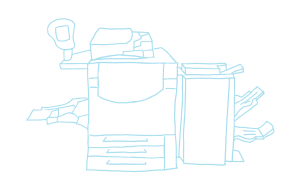 And professional printers can be even bigger than that! Paper is printed by being fed through rollers, and these printers have huge ones. When you feed smaller paper through the big rollers it can jam or come out crooked! It's much easier for us to print on bigger sheets and then cut it down.
IMPORTANT THINGS TO REMEMBER WHEN PROVIDING PAPER:
Keep these tips in mind if you're going to bring us paper to print and always be set up for success!
Be sure to provided sheets in 8.5×11 or 11×17
Give us time to test!(We always want to do a test print of customer provided stock before we print the whole job to make sure it will print well on our machines)
Give us more than exactly what we need to print.(It's not guaranteed that each print will come out perfectly it's important that we have some extra to work with if one sheet jams or something similarly happens)
Let us handle the finishing!(Don't give us already cut and folded or anything else. We'll take care of that after it's printed.)