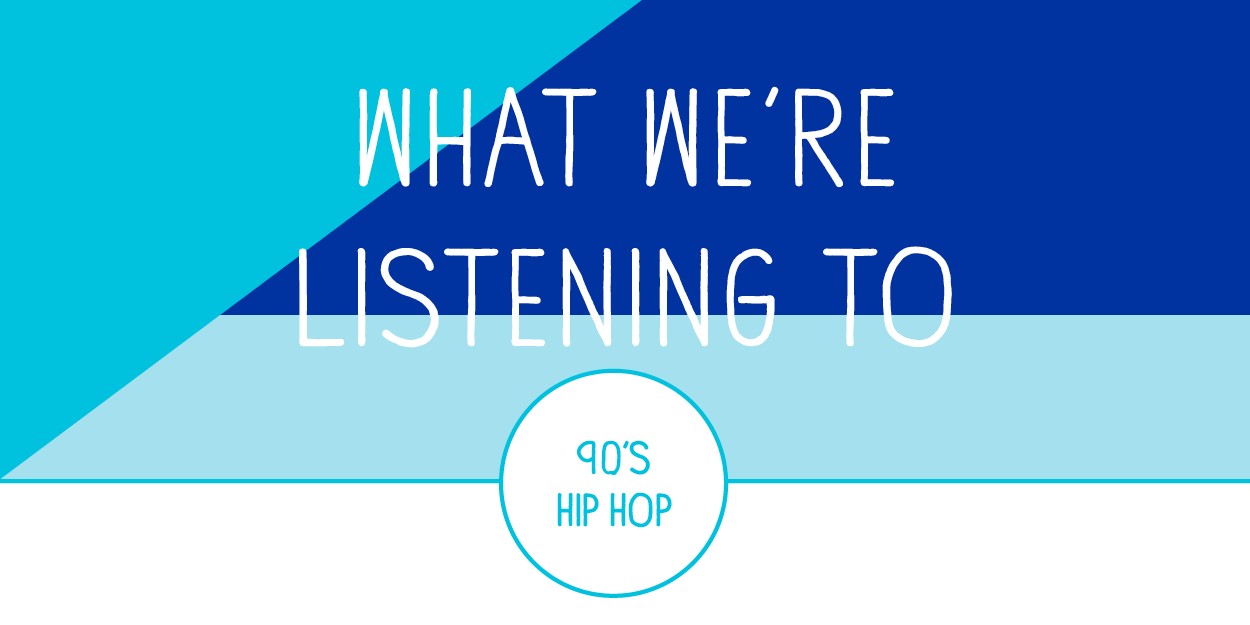 The World is Yours: Nas
Ready or Not: Fugees
Summertime: DJ Jazzy Jeff & The Fresh Prince
Who Am I(What's My Name)?: Snoop Dog
Jump Around–Pete Rock Remix: House of Pain
Big Poppa: The Notorious B.I.G.
Shimmy Shimmy Ya: Ol' Dirty Bastard
Woo Hah!! Got You All In Check: Busta Rhymes
I Wanna Get High: Cypress Hill
Don't Sweat the Technique: Eric B. & Rakim
Sound of da Police: KRS-One
It Was a Good Day: Ice Cube
Regulate: Warren G, Nate Dogg
O.P.P: Naughty by Nature
California Love: 2Pac, Roger, Dr. Dre
Hard Know Life(Ghetto Anthem): Jay Z
Me, Myself & I: De La Soul
Just a Friend: Biz Markie
No Scrubs: TLC
Paul Revere: Beastie Boys
Get the whole playlist here!